Most people move from coast to coast to escape old problems, not to find new ones. But for Mike, and his wife Jessica, a gnarly problem is a thing worth chasing.
Last year the east coast native and mechanical engineer at a small startup, accepted a coveted spot at Tesla Motors in Palo Alto, Ca. His role, designing the parts of the superchargers Tesla drivers interact with when they charge their vehicles at power stations on long road trips. More than a chance to join a hot company powered by elusive entrepreneur and innovator Elon Musk, it was a move toward individual expression.
At his first engineering job out of college Mike discovered that being a "soldier" on a project with no say in the larger mission sapped the life out of his work. He was a mechanical engineer with the U.S. Army designing and fabrication mounting systems for testing optical centers at a base in Maryland. A little part of a larger picture he could never see. Plus, says the fast talking engineer, "The Army moves at a glacial pace."
His next role at a Brooklyn start up was a better fit, one, because the product, 3D printers, was cool, but also because it meant a chance to be with Jessica, a professional dancer and dance teacher, whom he met on a trip back to his home state of New Jersey. She was teaching in New Jersey and New York and dancing with small contemporary companies in NYC. Moving to Mike's small town Maryland location would have been career ending for her, so Mike traveled north. Life with Jessica in Brooklyn was definitely sweeter, but he was itching for a project to call his own. One that would live or die without him, and with enough pressure to keep his mind crackling.
That's when he applied to Tesla for a position not as a cog in the machine, but as the architect, with his own projects and the mantle of, "If you mess up, then it's on you."
"We thought, it probably won't even happen," Jessica said. But an initial call turned into a follow up interview and a trip out to California.
"It slowly started getting more real, getting more scary," she said about the possibility of moving away from their close families. "This might be really be it," she remembered thinking.
Just before the company offered Mike the job, Jessica landed two better teaching gigs in New York.
Mike said, 'If you don't want to do this, I won't take it.'
"This is too good of an opportunity for you to miss. Let's just do it. It's the right time in our lives, it's just us."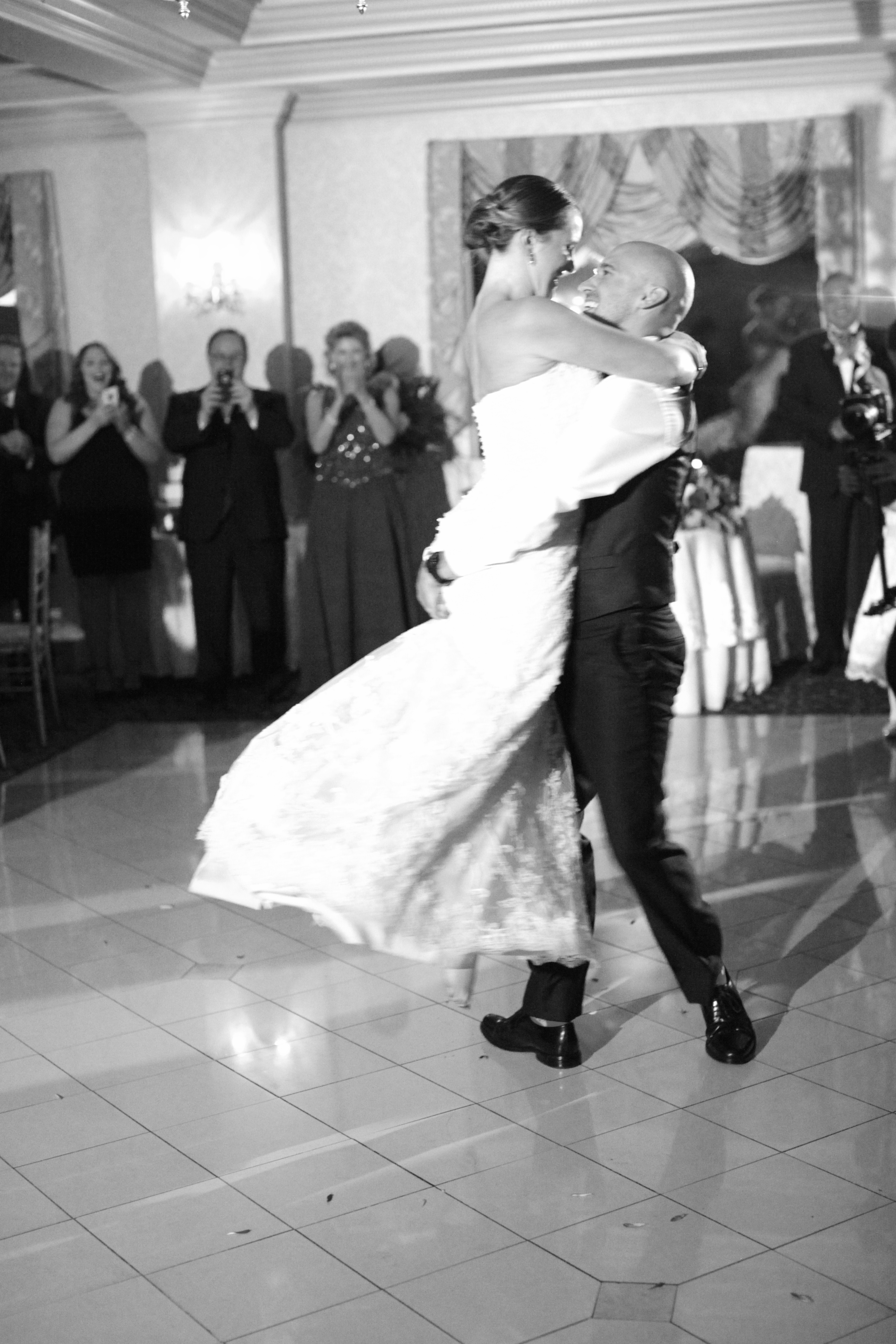 And so the now engaged couple headed to the Golden State to settle near San Francisco.
The Tesla job turned out to be the exhilarating position Mike was looking for. "I work very, very fast," he said. "If I'm not under pressure, I'm bored… We take risks at Tesla. Leading technology lives on risk."
The move was initially hard for Jessica. Sure it meant living in wine country with mild temperatures, but it turned out that the commute for dance opportunities to nearby San Francisco wasn't so nearby and it was hard to make inroads into companies.
She did land nanny jobs, work she loved back east, and was excited to continue. The families turned into fast friends and the extra income helped. Still she wasn't dancing. "Part of me dying inside without it," she said.
Her break came a few months later when a studio needed a fill-in teacher for a workshop. The owner liked Jessica's work so much that she hired her to take over a regular position and Jessica felt her spark come back. "Teaching is my true, true passion," she said.
Then after their wedding last fall she landed a role with Kaneisee Collective, a Bay Area performing arts ensemble directed by Tanya Chianese, to perform a series of shows this summer in her favorite style of dance, modern release, a technique that uses flowing movements. That means a long once week commute, but "totally worth it for my soul," she said.
She hopes the show will lead to a more permanent position with the company but she's equally intent on her work with students. "I need to have dance in my life in some form," she said. "I'm ok with my own dancing not being my main goal and focus."
The move has offered both of them the chance to experience what California has to offer and to pursue their creative passions.
"California is wonderful. We love exploring the vineyards and national parks. The weather is beautiful, and," she says with a laugh, "we've had more friends come and visit us here than we did in Brooklyn."
Mike has taken up landscape photography and Jessica sewing. "I love creating things whether with movement or physically with my hands." Mike too is more if for more practical reasons. "I got into engineering to create things with my hands," he said, "I feel better when I fix a problem."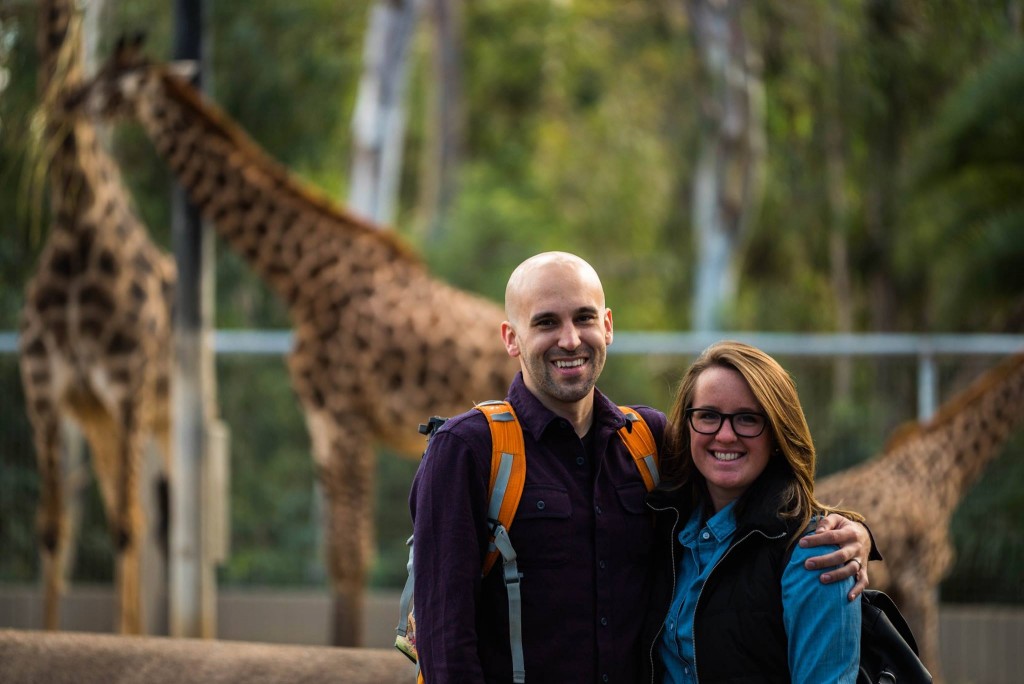 For both the west coast opportunities look bright. Mike just took on a new, not yet public, task at Tesla. Jessica plans to travel this year to Malaysia with one of her the families she nannies for. At 27, they're both enjoying a life untethered by children, but hoping to start a family by 30.
When that time comes they'd like to rejoin their families, including siblings who are looking to start families of their own. "That's something I hoped we would do together," Jessica said.
Back east they'll miss that California sunshine (and the wine), but as sure as midtown NYC traffic, there will be new problems for Mike to solve and new students for Jessica to impart her passion.
Postscript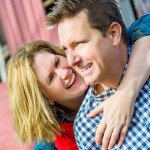 The desire and ability to uproot your life and move thousands of miles from home might not be uniquely American, but it is fundamental to truly pursuing your dreams.  That you two found each other and shared a sense of adventure and the courage to take advantage of this vast land and its endless opportunities is amazing.  Jessica and Mike, we can't wait to see where your luxury, electric Conestoga wagon takes you next.
Keep pursuing happy!
J&M, LLPH